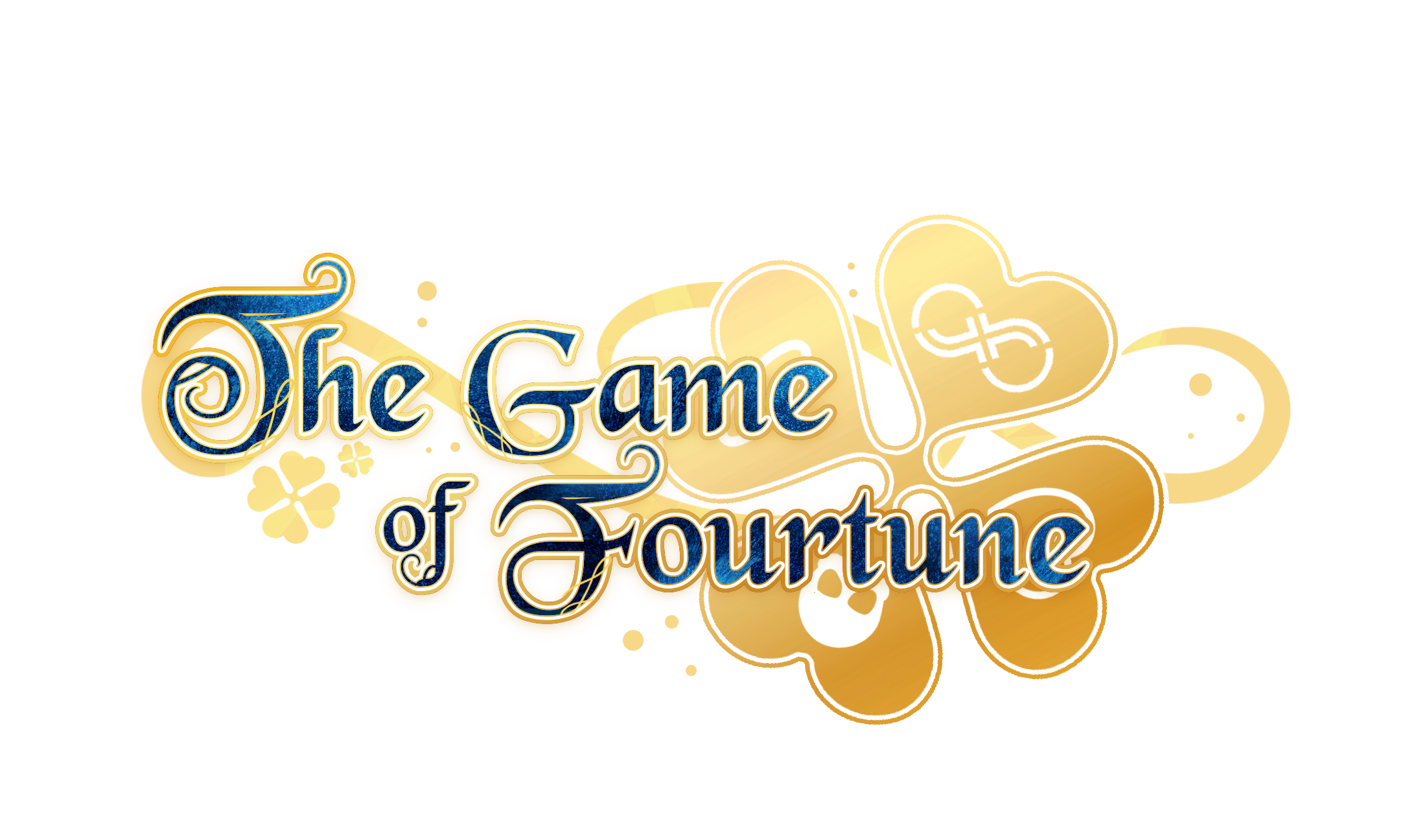 The Game of Fourtune
A downloadable game for Windows, macOS, and Linux
Clyde Raveron & Devon Rhodes find themselves trapped in a sadistic game of life and death, where they and fourteen other people must fight, scheme, and outsmart one another to survive a god's deadly game. Can they survive the ordeal? Or will they find themselves lost in the oblivion of this vile game?
The Game of Fourtune is a death game visual novel that focuses on a cast of 16 characters trying to fight, scheme, and survive a variety of deadly games in order to have a wish granted. There are multiple routes and decisions that will show different characters, games, and reveal various parts of the game's greater plot. Traverse through multiple different but deadly games and puzzles to determine the fate of these 16 troubled souls.
The Early Access Features:
650K Words Split Among 8 Complete Routes
18 CG's
17 Unique Music Tracks
A Fun Taste of The Game of Fourtune's story.
The Final Game will Feature:
An Engaging Cast of Characters:
Play as Clyde Raveron & Devon Rhodes as they strive to somehow survive a game of death among 14 other participants. Each has an agenda, secrets, and goals that will slowly be revealed through each route. Some will be friends, some will be enemies, and some will be... something else.
Each of the 16 participants in The Game of Fourtune have their own unique route split between the perspective Clyde and Devon. Each route delves into a character's desires, past, and why they're playing in The Game of Fourtune and there's plenty of variety between each route. Including the types of games and interactions, you get with various characters.
Puzzles and Death Games Galore:
A variety of puzzles and death games to explore, through each route. Some are games of trust and chance, others pit your ability to read your opponent or your teammates, and others are just flat-out brawls. You can never be certain of what kind of games await you in each route!
Uncover The Greater Plot and Mystery
Even among the death games, some characters are planning schemes and plots. Some for themselves, some for redemption, some for others in power. Unravel the mysteries, discover the participants' greater plans and how many of them are merely pawns as opposed to players.
Expected Release Date: Early 2023
Content Warning: This game features descriptions and mentions of physical injuries, death, abuse, psychological manipulation, and gaslighting.
Credits:
Have feedback? Want to keep in touch? Just want to keep up to date with development? Join the Discord or follow the development on Twitter! You can also sign up for the newsletter to stay up to date with the latest news!
| | |
| --- | --- |
| Updated | 12 days ago |
| Status | In development |
| Platforms | Windows, macOS, Linux |
| Rating | |
| Author | ZetaKen |
| Genre | Visual Novel, Adventure, Puzzle |
| Tags | Dark, Horror, Meaningful Choices, Multiple Endings, Mystery, Psychological Horror, Ren'Py, Story Rich |
Download
Click download now to get access to the following files:
TheGameofFourtuneUpdatedDemo-0.10.1.0-pc.zip
757 MB
TheGameofFourtuneUpdatedDemo-0.10.1.0-mac.zip
743 MB